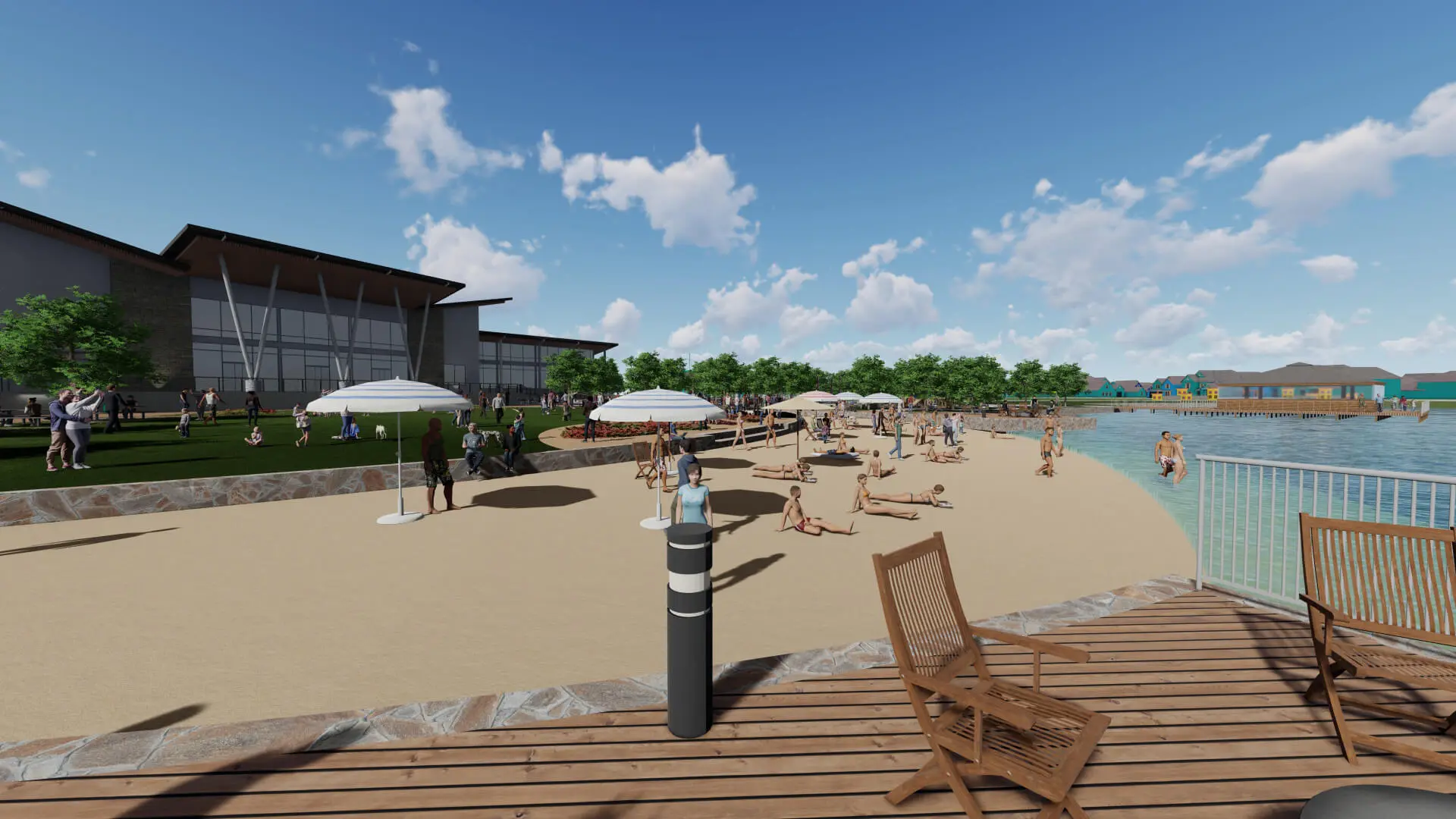 June 19, 2023
Are you considering a move to a Master Planned Community? Solterra Texas, a Huffines master planned community located in Mesquite, Texas, might just be the perfect pick for you.
Here are some of the benefits and why Solterra Texas should be at the top of your list:
Unparalleled Amenities: Solterra Texas homeowners will be amazed by the 8-acre amenity center and pool complex. The amenity center includes a fitness facility, an event ballroom, a complex with 3 different pools, and a pickleball court. In addition, the amenity center is situated on a sand beach with access to the 25-acre lake. Other immaculate amenities in Solterra Texas include dog parks and a community beer garden. One showstopper amenity in the community is a treehouse park designed by Animal Planet's Treehouse Masters.
Outdoor Activities: The 25-acre lake in Solterra Texas has been meticulously designed to complement the entire terrain of the community. Water activities such as kayaking, paddle boarding, and fishing are minutes from your front door. The 8-acre includes a pier with a screened-in fishing shack. It's the perfect spot to spend a lazy afternoon fishing or enjoying the beautiful scenery. Additionally, furry friends have their own dedicated dog parks, that are nothing short of pooch-pleasing!
Community Living: A Master Planned Community like Solterra Texas provides a sense of community and belonging. You'll have the opportunity to meet and socialize with your neighbors at the community's various amenities, events, and activities. Run by the HOA it's a great way to make new friends and build lasting relationships.
Convenience: Solterra Texas is conveniently located in Mesquite, Texas, making it easy to access nearby shopping, dining, and entertainment options. Plus, the community's proximity to major highways and interstates such as I-30-30, I-635, and I-20, makes commuting a breeze. Check out our location video.
At Huffines Communities, we believe that outdoor living is an essential part of the community experience. That's why we offer a variety of outdoor amenities and community events to help families enjoy their homes. Whether you're looking to relax by the pool, enjoy a game of volleyball, or explore the great outdoors, there's something for everyone at Solterra Texas. Contact us today to learn more about our 13 builders including, Brightland, Cadence, CastleRock, Chemar, Coventry, David Weekley, First Texas, Highland, HistoryMaker, Impression, Lennar, Shaddock and St. Vincent Homes.