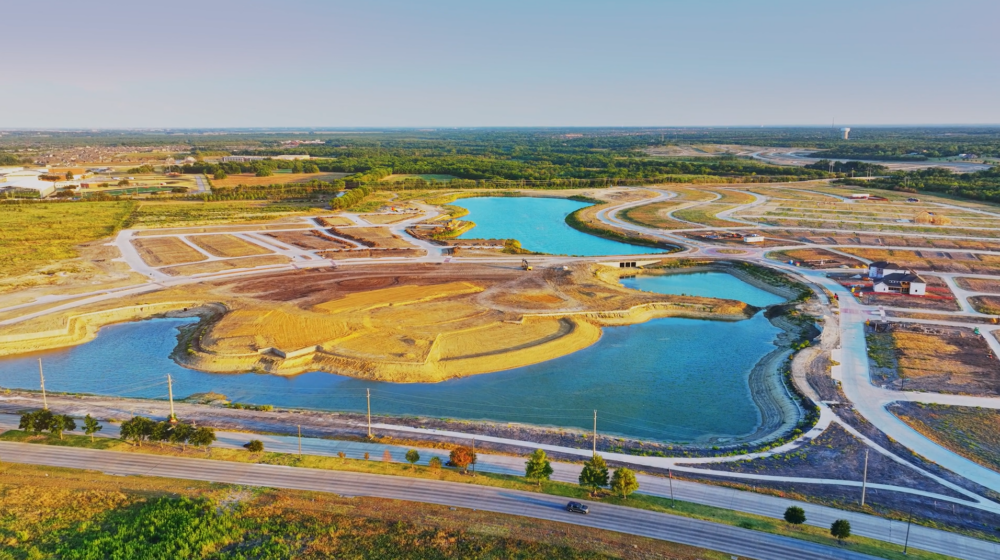 November 8, 2023
Solterra Texas, the master-planned community east of Dallas, is set to become a fishing destination for anglers of all skill levels. The community is currently in the process of completing a 25-acre fishing lake that will be stocked with over 1,200 largemouth bass and 15,000 bait fish.
Solterra Texas has partnered with Magnolia Fisheries, the most highly qualified lake management and pond service company in Texas, to create a sustainable habitat for the fish. Magnolia advised the development team on how to create a variety of fish habitats and structures, including:
Five spawning beds are strategically placed throughout the lake
Ten underwater 25′ wide eight-foot-tall berms combined with concrete rubble
Two fishing piers with small artificial Christmas trees underneath the water
Fish feeders placed near the piers
The lake will be "catch and release", ensuring the fish population remains healthy and sustainable. This makes for a great fishing day without worrying about keeping your catch.
Types of Fishing Species in Solterra Texas
Texas is home to a wide variety of fish species, making it a great destination for anglers of all skill levels. At Solterra Texas, the main species of fish will be Largemouth Bass.  Largemouth bass are one of the most sought-after fish species in the world, and Texas is no exception. Largemouth bass can be found in a variety of water bodies, from lakes and rivers to reservoirs and ponds.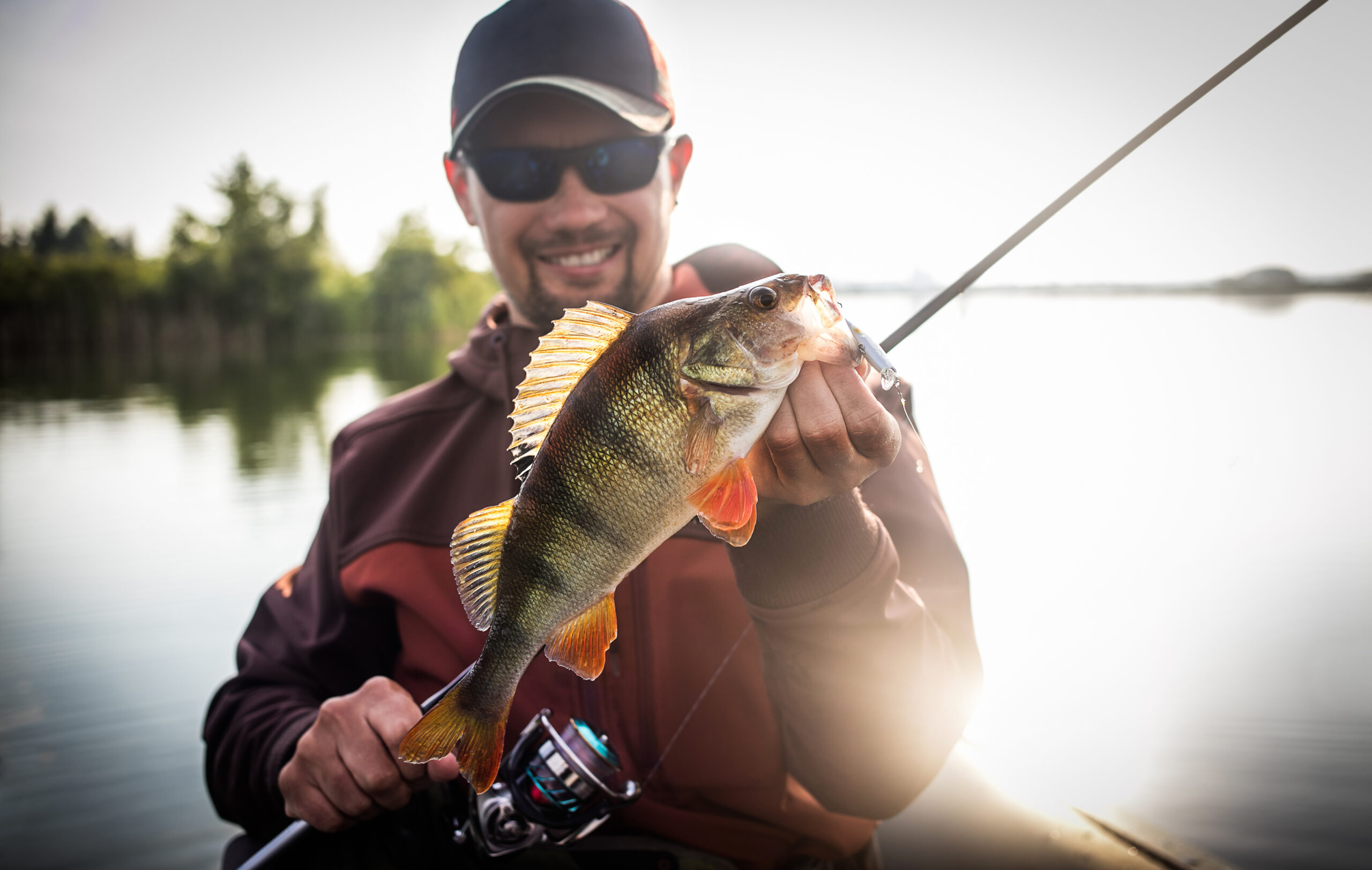 Fishing Season in Texas
The fishing season in Texas varies depending on the fish species and water body. However, most freshwater fishing seasons in Texas run from about March to October. Saltwater fishing seasons in Texas vary depending on the species, but most saltwater fish species can be targeted year-round.
Other Information About Fishing in Texas
In addition to the types of fish species and fishing seasons mentioned above, here are some other things to keep in mind when fishing in Texas:
Fishing licenses: All anglers in Texas must have a valid fishing license. Fishing licenses can be purchased online through Texas Parks & Wildlife or at most sporting goods stores.
Fishing regulations: There are a number of fishing regulations in place in Texas, including bag limits, size limits, and gear restrictions. It is important to be familiar with the fishing regulations before heading out to fish.
Safety: It is important to be safe when fishing, especially when fishing in saltwater. Be aware of your surroundings and take precautions to avoid accidents.
Fishing on Lake Solterra Texas
Lake Solterra Texas is a great place to fish for a variety of species, including largemouth bass. The lake is well-managed and stocked with fish, and the fish habitat is designed to promote healthy fish populations. Anglers of all skill levels can enjoy fishing on Lake Solterra Texas. The lake is relatively easy to fish, and there are plenty of fish to catch. The catch-and-release policy ensures that the fish population remains healthy and sustainable. The addition of The Fishing Shack will provide anglers with a covered pier and lighting for nighttime fishing.
Here are some tips for fishing on Lake Solterra Texas:
Target the spawning beds: The spawning beds are strategically placed throughout the lake, and they are a great place to target largemouth bass.
Fish the underwater berms: The underwater berms provide fish with cover and structure. Fish can be found hiding behind the berms and feeding on baitfish.
Fish the fishing piers: The fishing piers are a great place to fish for catfish and other bottom-feeding fish.
Use live bait: Live bait is always a good choice when fishing for bass and catfish.
Be patient: Fishing can be a waiting game, but it is important to be patient and persistent. With a little patience, you are sure to catch some fish on Lake Solterra Texas.
Living in a Huffines Signature Community is part of the "secret sauce" of Solterra Texas. It starts with an on-site HOA. There will always be a wide variety of active, social, and family events that provide connections to neighbors through these activities. This connectivity is enhanced by the thoughtfully planned meeting and activity spaces. If you are interested in making Solterra Texas home, start your home search today.